Intelligent business communications are a significant investment for any company as they are the key to delivering exceptional customer experiences and improving productivity. Founded in 1991, EDV has evolved into one of Australia's leading specialists in the provision of high-quality end-to-end communications solutions and support to businesses of all sizes. EDV can help your company navigate the rapidly changing world of telecommunications technologies to find the solution that is best suited to your unique needs.

We know you're only as good as the company you keep. That's why we've joined forces with Mitel, a world-leading business telecommunication solutions provider. Our partnerships offer the ultimate synergy for your business communications, combining EDV's trusted consulting expertise, in-depth understanding of your business with Mitel's premium telephony and collaboration technology. We're passionate about helping our customers evolve their communications strategies as their needs change.

Mitel Platinum Partner
EDV are one of only three Mitel Platinum Partners in Australia and are proud to be Mitel's Top Global Migration to the Cloud Partner, reflecting our strengths and capabilities in designing and executing cloud migration projects.

Dedicated + passionate team
Behind EDV's success is a dedicated and passionate team of engineers, account managers, project managers, customer support and customer success specialists. Our team is the reason we can proudly call companies such as Zara, Sunglass Hut, OPSM, Bing Lee, Catholic Diocese of Wollongong, Kennards Hire and Freedom as customers.

20+ years of experience
We have over twenty years of experience in helping businesses deliver exceptional customer experiences and overcome challenges presented by technological change. Currently, we're helping businesses manage their communications in the face of the ISDN termination and the current NBN roll-out.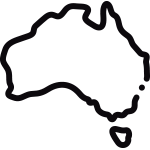 Australia-wide reach
Our broad network of service partners and alliances extends to clients around the country.
EDV are Mitel's Top Global Migration to the Cloud Partner. Ask us why
GET IN TOUCH
Start a conversation today with an EDV consultant who can get to know you and your unique business challenges. We're committed to helping our customers deliver customer success and achieve business goals through smart communications solutions.