How Unified Communications & Collaboration Drive Results
July 26, 2019
In the fast-paced world of business, companies who do not disrupt run the risk of being disrupted themselves. Optimising core business processes and changing working practices can help give companies the advantage over their competition and drive results and productivity in a forward direction.
In this post, we look at exactly how unified communications and collaboration drive results and help organisations power ahead.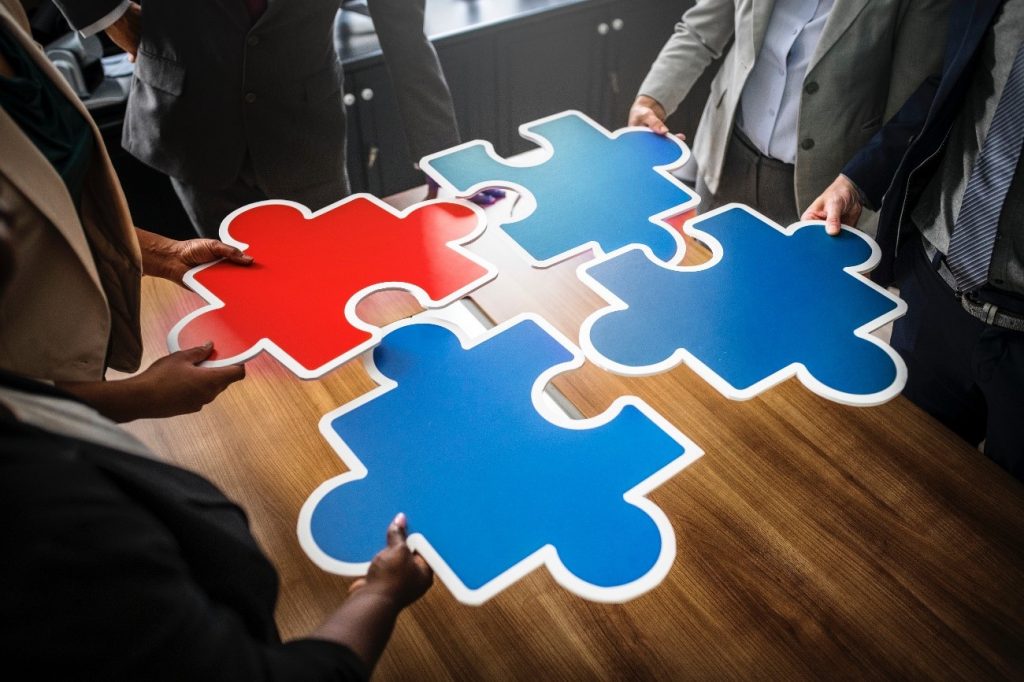 What exactly are Unified Communications?
Sometimes abbreviated to UC, Unified Communications is the integration of multiple messaging systems in the workplace. It is not always a single product, but will often bring together instant messaging, voice, video conferencing, desktop sharing, email, data sharing, call control, and more. Unified Communications can actually encompass all communication forms that travel via a network, even IPTV and digital signage.
For instance, a person can receive a voicemail message on their desk phone, and access that via email or from their mobile device. Essentially, it is integrated communications to help optimize user productivity and optimize business processes.
What Issues Can Unified Communication and Collaboration Address?
Company communication is not easy. Gone are the days when each employee had one mailbox and a desk extension. Today, people have to deal with multiple channels of communications; not to mention remote workers or staff who are constantly mobile. From laptops to smartphones, there are even more devices to manage than ever before.
Unified Communications and Collaboration (UC&C) solves real business issues.
Issue 1
Employee Work/Life Balance is Impacted by Work Communications on Personal Devices
If your employees receive messages and call on their personal devices, switching off can be hard. If the all-important work/life balance of your staff is impacted, this can result in stress, tiredness, and disengaged employees.
Solution
Unified Communications and Collaboration provides employees with the right tools that enable them to switch off once their working day is done.
Issue 2
Company Communications are Divided Across Multiple Apps and Devices
Mobile phones, instant messaging apps, live chat, desk phones, collaboration apps, voicemails, and other web applications alike have meant organisations and their employees are dealing with fragmented communications on a daily basis. There are different user names, password to remember, and access isn't always easy with the multiple authentication methods in place for each. Apps that don't talk to one another can lead to things being missed and wreak havoc with employee productivity.
Solution
Unified Communications and Collaboration provides a single point of access for all their communication channels. One phone number, one password, and one user account. It simplifies their daily working and makes task management much easier and prevents things from being overlooked or missed altogether.
Issue 3
Conference Calling is Unreliable and Unproductive
Legacy conference calling systems or free web conference apps are notoriously challenging. They offer a poor user experience at best. When multiple people try to dial into a conference, they are faced with interruptions, disconnections, and poor voice quality. There is a better solution.
Solution
Unified Communications and Collaboration solves this issue with collaboration tools that offer a powerhouse of features, stretching far beyond conference calling. Cloud collaboration tools offer intuitive apps on almost all devices. IM chat, HD Video and Voice, application sharing, presenter controls, and easy session recording are just a few high-quality features you can expect as standard.
Issue 4
The IT Department Have to Maintain and Control a Many Devices – Security is Paramount
BYOD, CYOD, and the mobilisation of a workforce can take its toll on the IT department. Devices need to be provisioned, set-up, secured, and monitored. If something stops working, they need to act fact. When employees start to download their own productivity apps, they can quickly lose control of company data, and security concerns arise. Confidential files are no longer fully traceable and are being used within apps that cannot uphold a reliable security standard. Compliance and Governance issues increase, and the business is no longer in control.
Solution
Unified Communications and Collaboration enables IT departments to take back control. Cross-platform apps work easily for every employee, regardless of the operating system or device.
Accounts and access can be quickly and easily provisioned from a central location, and employee training is easier, quicker, and costs less. Security is heightened, and employees only share and communicate via secure platforms and over secure channels.
Who Benefits from Unified Communications and Collaboration in Organisations
As we have already alluded to in this post, organisations can see demonstrable results when they implement Unified Communications and Collaboration effectively.
Your Customers
The Customer experience will improve as staff are more easily able to connect through any channel with ease. Data is integrated, and the service is constantly connected with no need for clients to go over the same issues. Customer Management is improved and refined.
Your IT Department
IT Departments spend less time working to manage devices and can stay in control of company data more easily. Set-up, access management, and compliance are all better managed, with less manpower needed.
Your Employees
Employee morale is lifted as frustration with multi-channel access is eased. A better work-life balance is upheld as they can easily switch off at the end of the day. Workloads can be managed more easily, and the availability of data across the organisation is improved, helping them to do their jobs more easily.
Your Shareholders and C-Level Executives
Productivity is boosted as staff gets easier access to the information they need. Remote workers can work outside the office without limitation or restriction. They have easy access to any information and can perform optimally at all times.
In Conclusion
Aside from the benefits and issues, UC&C resolves in organisations of all sizes; collaboration is boosted, cooperation between suppliers and key business partners is easier, quicker, and managed more effectively.
Whether you want to communicate and work together across a department, with your customers or with external communities, regardless of whether they are located locally or internationally, unified communications and collaborations benefit all channels, and it benefits the whole business.
GET IN TOUCH
Start a conversation today with an EDV consultant who can get to know you and your unique business challenges. We're committed to helping our customers deliver customer success and achieve business goals through smart communications solutions.