Is it time to upgrade to a cloud-based contact centre?
July 2, 2019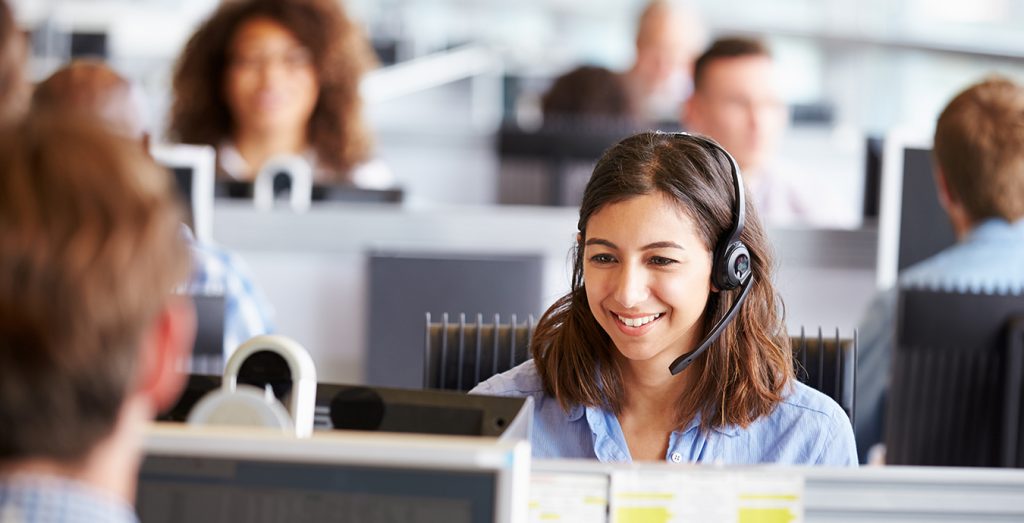 If you're running a successful and busy team, your sales and customer service team are most likely busy taking calls on their phones.  A quick way to confirm this is to simply look out across the office – if the team are all busy talking to customers on their headsets, then chances are they are busy engaging with customers which is exactly what you want.
But what if in all this busyness, you're actually losing a few customers between the gaps? The gaps happen when you don't have enough avenues to reach you. These gaps could also affect your customer's satisfaction and ultimately, your company profits.
Customers now demand to be able to contact you through whatever channel they want. One way to meet this demand is to invest in a cloud-based contact centre as this solution gives your customer every chance to connect the way they want. This is because the cloud-based solution brings all your communications together through a single web-based interface.
There are a number of ways to tell if your company needs to upgrade to a cloud-based contact centre and in this article, we'll look at the top six way.
Managing communications technology in-house is taking up too much time
Managing multiple disconnected applications is an extra job for your IT department that they don't have time to manage. Because a cloud contact centre works straight out of a box, IT teams can just take advantage of pre-built integrations and open APIs to customise your contact centre to your company's unique needs.
Customer information is lost across different channels
A cloud contact centre enables you to integrate your CRM, so agents have ready access to essential customer information directly from their communications tools. Using native dialling, call-detail reporting and contact information retrieval as part of their customer service workflow, agents will not only know who is calling but why they're calling.
This single resource becomes even more powerful when combined with advanced routing capabilities. Calls, chat messages, emails and faxes can be directed to the agent best-suited to meet each individual customer's unique demands.
Your customer service agents need to connect quickly with colleagues
Urgent customer issues can often be dealt with by connecting the customer to the correct person within your organisation. The faster you can connect them, the better the customer experience. The advantage of cloud contact centres is that the desktop and mobile flexibility it offers allows people to stay in touch even when they're on the go. They can jump on an impromptu video conference or field instant messages regarding a customer inquiry. This is the kind of prompt collaboration and responsiveness that leads to more customer issues being resolved on the first contact.
Customer expectations and loyalty
In today's highly competitive environment, a customer's interaction with a company can play an important role in developing loyalty to your company and brand. High-quality interactions, quick responses and the ability to connect with your company via the channel of their choice are some of the reasons a customer may return to purchase from you. With options like self-service, click-to-call-back and web chat integrated into its phone system, your contact centre team has all the tools necessary to impress your customers.
Experiencing fast business growth
If your business is experiencing fast growth, you need a communications solution that can scale up quickly, meeting you where you're at with your requirements. This is why a cloud contact centre is such a great option – you can easily add new agents without disrupting workflows or requiring IT assistance.
Invest in technology to stay ahead of the competition
Businesses can gain a competitive advantage by investing in a top-performing communications solution. The hundreds of customer interactions, whether small or large, that occur throughout the day impact your business so why not have technology in place that ensures these interactions are the best experiences for your customer? With a cloud contact centre, you'll increase agent productivity, streamline communications and truly impress every customer.
If you have any questions about a cloud-based contact centre or how we can help your business, call Essential Data and Voice today on 1300 738 737 or email quotes@edv.net.au.
GET IN TOUCH
Start a conversation today with an EDV consultant who can get to know you and your unique business challenges. We're committed to helping our customers deliver customer success and achieve business goals through smart communications solutions.